Aesthetic imperfections such as chips, cracks, dental discoloration, and gapped teeth can detract from the appearance of your smile.
Advances in cosmetic dentistry allow dentists to address these flaws, enhancing your smile and boosting your confidence.
Drs. Alex Wong and Vanessa Lee offer a wide range of cosmetic procedures at Vitacare Dental Centre in Coquitlam, BC.
Benefits of Cosmetic Dentistry

Enhanced Appearance

The most obvious benefit of aesthetic dental treatment is that it allows cosmetic dentists to improve the balance, beauty, and symmetry of your smile. These options can also reduce the signs of aging by giving you a more youthful appearance.
Improved Confidence

When you look your best, you feel your best. Because cosmetic dentistry procedures can dramatically improve the appearance of your smile, they can also give you a boost in confidence and self-esteem.
Motivation for Better Oral Health
While cosmetic treatments do not directly impact oral health, they often encourage patients to take better care of their teeth and gums. When you have an attractive smile, you want to maintain it.
Transformative Results with Cosmetic Dentistry

Schedule a Cosmetic Consultation

Even if you are in good oral health, there may be certain elements of your smile that you wish to improve. Our dental team has the skill, knowledge, and experience necessary to achieve the results you desire. During a cosmetic consultation at Vitacare Dental Centre, we can design a plan that is tailored to your unique goals and preferences.
In addition to cosmetic dentistry, we also provide comprehensive care through restorative and implant dentistry. No matter what your oral health needs may be, we can help. Contact us online or give us a call in Coquitlam at:
"The Best Dental Experience"
Just had my crown done at Vitacare Dental Centre. Dr. Vanessa Lee and Ellie are very professional , gentle and care . This is the best dental experience for me.

View On Google
Just went to Vitacare for the very first time today. Had a checkup and filling done with Dr. Lee. She is by far the best dentist I've had so far!
Thanks for such a good experience :)
View On Google
What Can Cosmetic Dentistry Accomplish?
Am I a Candidate for Cosmetic Dentistry?

To qualify for any type of cosmetic procedure, you must:
Be in Good Oral Health
Patients should not have severe decay, gum disease, or any other condition that could affect their oral health or the results of treatment. If necessary, restorative procedures can be performed to improve oral health prior to cosmetic work.
Have Realistic Expectations
In addition, individuals should have a thorough understanding of their treatment plan and realistic expectations of the results that can be achieved. Candidacy can be discussed in more detail during a consultation at our Coquitlam practice.
Common Cosmetic Dentistry Procedures

Combining Cosmetic and Restorative Dentistry
In addition to cosmetic services, we also offer a wide range of restorative options, including dental implants, dentures, crowns, bridges, fillings, full mouth reconstruction, and more. Depending on your needs, our dentistry team in Coquitlam can combine these services to improve your oral health and aesthetics. For example, we can place dental implants to replace missing teeth, and then place crowns or veneers on your remaining teeth for beautiful results. No matter what your specific needs may be, we can design a plan that will help you achieve the results you desire.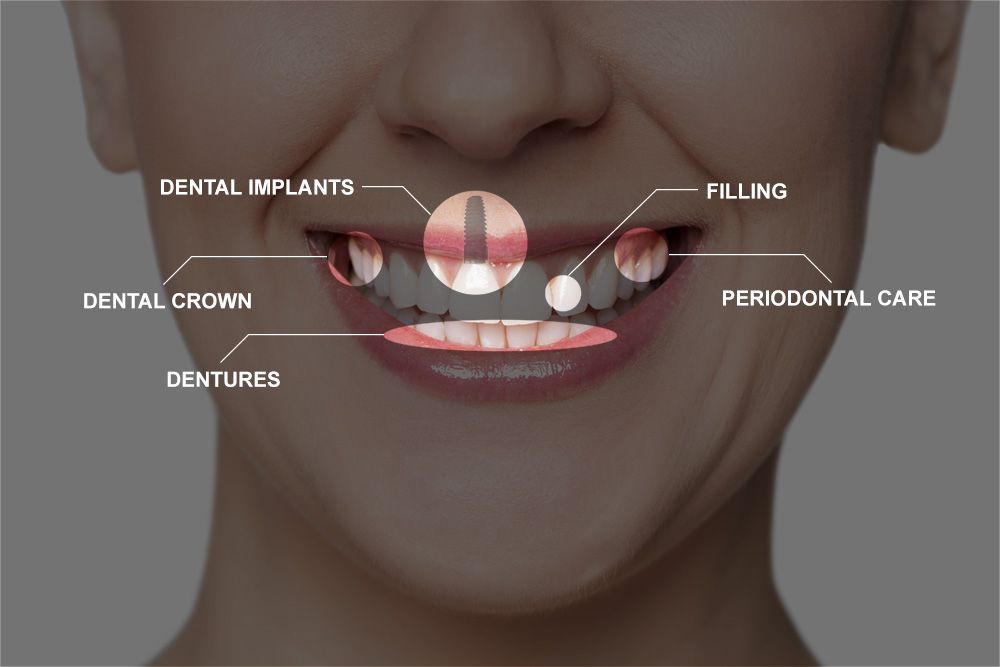 "I Am Very Pleased with the Results"

I got a couple of fillings here that gave me trouble and kept needing adjusting. I had to go back enough that the receptionist knew who I was when I went in. The staff was nice and caring, and Dr. Lee texted me a week or so after each appointment to see how I was doing.
Overall, a good experience for going to the dentist.
View On Google
I had some serious work done that required a lots of hours in the chair, ithe work required the removal and replacement of crowns. The work was done efficiently and carefully with lots of respect and concern for the patient. I am very pleased with the results and would recommend Vitacare to my friends.

View On Google