Welcome To Vitacare Dental Centre
Our team of dental professionals is proud to provide compassionate care to the community of Coquitlam, BC, and the greater Vancouver area. Drs. Wong and Lee are dentists who offer a range of general and cosmetic dentistry treatments to maximize the health and appearance of your smile. From check-ups and cleanings to veneers and implants, our friendly dentistry practice can address your cosmetic and oral health concerns so that you can enjoy a beautiful smile for years to come.
Dr. Alex Wong
Alex Wong received his Doctorate in Dental Medicine from our very own University of British Columbia. Dr. Wong enjoys all aspects of dentistry, from preventative care to complex full mouth rehabilitation procedures. He is a dentist who believes that patient education is essential, and that patients should be equipped to make the best decisions regarding their dental care and oral health.
Dr. Vanessa Lee
Dr. Vanessa Lee was born and raised in Vancouver, BC. She earned her Bachelor's Degree in Science and Doctorate in Dental Medicine at the University of British Columbia. Upon graduation, she was honored with the Award of Excellence in Prosthodontics. Dr. Lee offers high-quality dentistry to each and every patient. She treats adults and children of all ages, and takes the time to explain dental procedures and ease any anxiety you may be experiencing.
"Friendly Staff and Comfortable Setting."
I had a lot of anxiety around going to the dentist, and after carefully researching for a new local office to attend, I stumbled upon Vitacare and now I can't stop recommending them to friends and family! Never in my life did I think a time would come when I would feel neutral - never mind, happy - about going to the dentist, but I do! Dr. Lee has been lovely in every way and all of the support staff have been so great! 10/10, would recommend.
View On Google
Never felt so good about my teeth and gum after cleaning. Had an amazing experience with Dr. Lee! She is very patient and takes the time to gently work on your teeth and inform you at the same time. Friendly staff and comfortable setting. They did their best to give me two appointments in such a short notice.
View On Google
​Using the latest innovations in modern dentistry and state-of-the-art technology, our dentists can give you a healthy smile. Dr. Wong and Dr. Lee will gladly answer any questions you may have regarding your treatment or the state of your smile. Our practice can meet all of your family's general, cosmetic, and restorative dental needs in our comfortable Coquitlam, BC, office.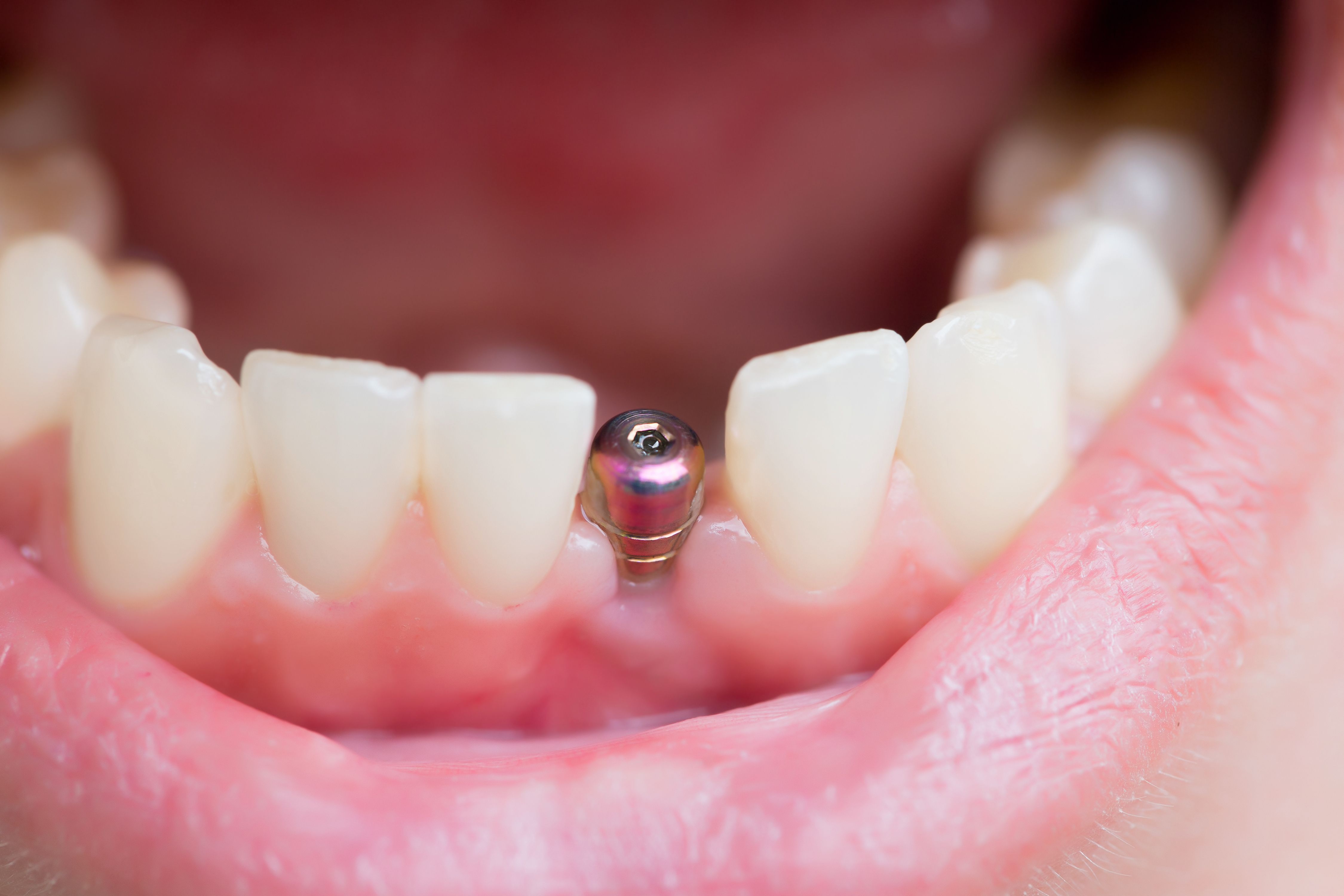 When you lose a tooth, the gap in your smile does more than just affect your appearance. The roots of a tooth provide essential stimulation to your jawbone. When you lose a tooth, the lack of stimulation causes the bone tissue in your jaw to begin to recede. As this atrophy continues, it causes the surrounding teeth to shift, which can lead to further tooth loss and an aged, sunken facial appearance.
Our Coquitlam, BC, dentists can restore your smile and oral health with dental implants. These titanium or zirconium devices replace lost tooth roots and provide your jawbone with the needed stimulation to stop further bone loss. Implants also provide unparalleled stability for crowns, bridges, and dentures.
If your smile is compromised by imperfections such as chipped, worn, or slightly crooked teeth, veneers can be a versatile solution. Our dentists can provide custom, ultra-thin restorations made from advanced ceramics that mimic the light-reflecting properties of natural enamel. These remarkably strong veneers are colour-matched to the shade of your surrounding teeth to blend seamlessly with your smile. They attach to the front dental surface to conceal imperfections.
Veneers can provide beautiful results on a very short timeline at an affordable price point. This makes veneers an excellent cosmetic treatment for patients with a fast-approaching event such as a wedding, where they want to look their best. The durable porcelain used to craft veneers is remarkably strong. With proper care, veneers can last 10 years or longer.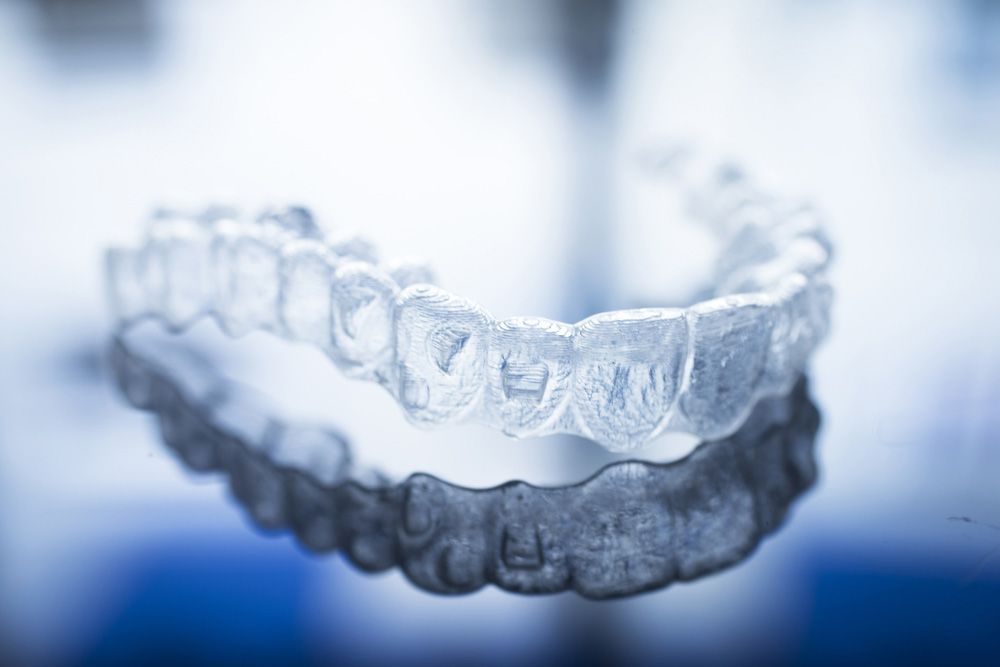 Many adults and adolescents would like a straighter smile, but the thought of bulky metal braces makes them hesitate to seek treatment. Our dentists in Coquitlam, BC, offer Invisalign® as a discrete alternative to braces. Using a series of removable aligner trays that are custom-made to fit comfortably within your smile, Invisalign offers qualifying patients a number of advantages when compared to traditional braces.
There are no diet or hygiene restrictions since the aligner trays are removable. This allows you to continue to enjoy your favorite foods and maintain your daily brushing and flossing routine. The clear plastic trays used in the Invisalign system are virtually invisible. Your friends and family may not even notice that you are undergoing orthodontic treatment.
Full Mouth Reconstruction
Patients who suffer from extensive dental damage, decay, and tooth loss may feel that their oral health issues are hopeless. If you suffer from multiple dental problems, the dentists at our Coquitlam dentistry practice can address them all at once with a full mouth reconstruction treatment plan to restore the appearance, health, and function of your smile.
During your initial appointment with our dentists, our team can review your options and provide you with a preview of your new smile thanks to digital technology. By combining treatments, we can save you both time and money. Improve your health and experience a better quality of life by restoring your smile with a full mouth reconstruction.
When wisdom teeth become impacted (meaning they erupt at an angle that disrupts nearby teeth and other tissues), they can cause a number of oral health complications. If you are experiencing impaction, wisdom tooth removal can relieve pain and prevent issues such as infection and decay. Our Coquitlam, BC, dentists can also help prevent the need for more expensive procedures and invasive surgical procedures by removing wisdom teeth before they become a problem.
Not everybody will experience pain or complications due to their wisdom teeth. But even if your wisdom teeth cause no issues, their position in your smile makes them difficult to brush and floss properly, which can lead to decay and gum disease. Preventive wisdom teeth removal can help you avoid these complications.
Schedule an Appointment
with One of Our Dentists
We proudly serve the general, cosmetic, and restorative dental needs of Coquitlam and the Greater Vancouver Area. Our dentistry practice offers flexible scheduling to accommodate your busy life. We also offer select weekday evening and weekend appointments. Drs. Lee and Wang take a modern approach to dentistry by staying up to date with all of the latest innovations and proven techniques to offer patients the best care available.
To schedule an appointment at our Coquitlam dentist office, contact us online or call:
Comprehensive Dental Care
Our Complete Services
Bone Graft
Bruxism Treatment
Crown Lengthening
Dental Bonding
Dental Bridges
Dental Fillings
Dental Sealants
Fluoride Treatments
Frenectomy
Gingivectomy
Gum Contouring
Gum Disease Treatment
Gum Surgery
Inlays and Onlays
Oral Appliance Therapy
Preprosthetic Surgery
Ridge Augmentation
Root Canal Therapy
Sinus Lift
Teeth in a Day
Teeth Whitening
TMJ Treatment
Tooth Extraction
"I Am Very Pleased with the Results."
Dr. Wong was extremely attentative and thorough with my routine check up. He asked me many questions about my dental health that I have never been even asked before. He was skillful and super approachable! I would definitely recommend Dr. Wong to people of all ages including kids, he even has a video game set up for kids (or adults) who will be waiting around :)
View On Google
I had some serious work done that required a lots of hours in the chair, ithe work required the removal and replacement of crowns. The work was done efficiently and carefully with lots of respect and concern for the patient. I am very pleased with the results and would recommend Vitacare to my friends.
View On Google